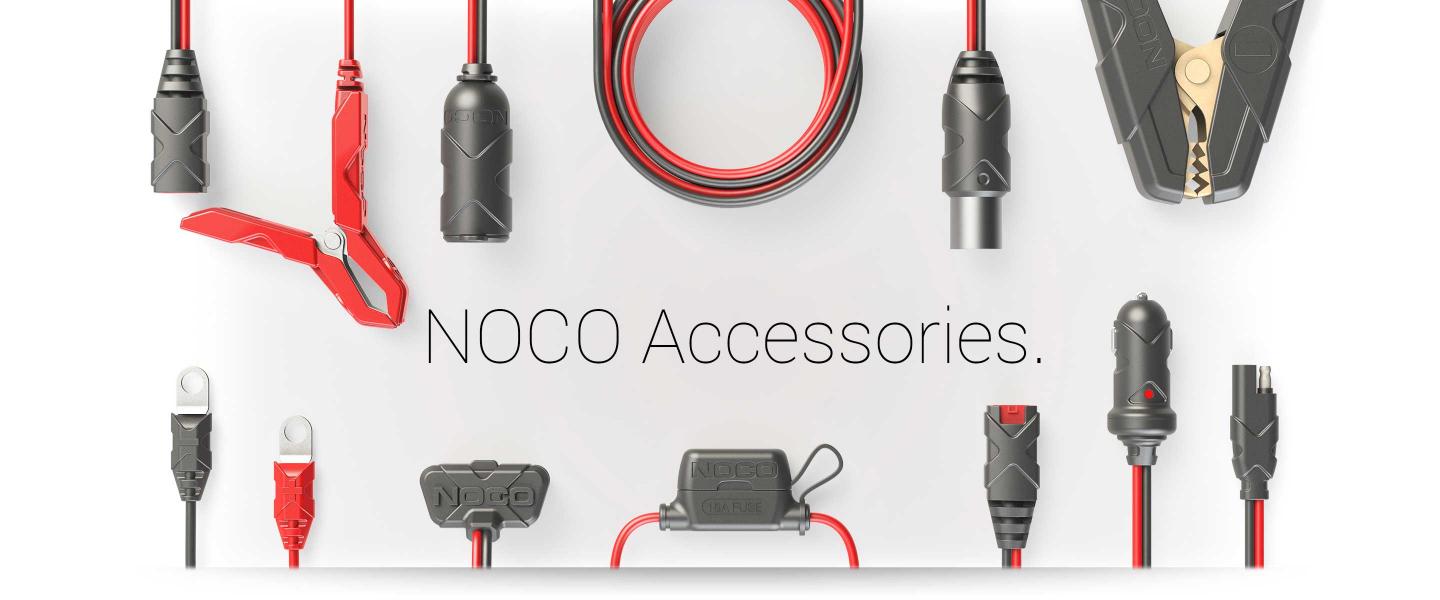 Boost Accessories
Secure and safe.
Connect Boost safely with our heavy duty and precision clamps, interchangeable with the GB20, GB30, and GB40. Also, maximize your options by mounting the Eyelet Cable Adapters to the battery for quick access to both charging and jump starting— plug-n-play with Genius Chargers or SAE equipped battery chargers. Lastly, increase the reach of the 12V charging input and output functions on the GB70 and GB150 with the XGC extension cables.
12V Accessories
Extend the reach of your 12V devices.
Expand the versatility of your 12-volt devices, like tire pumps, power inverters, portable fans and more. Designed for any cigarette lighter socket, direct connection to your battery, or other 12V power source.
---